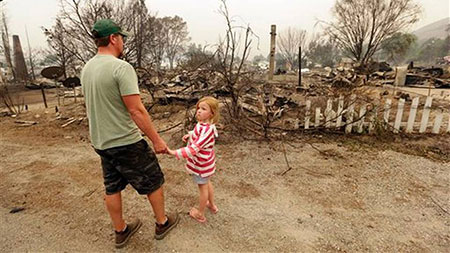 Join the NW Republican Community Fund to help those affected by the catastrophic wildfires in Central Washington.
After the catastrophic fires of 2014, the NWRCF partnered with the Community Foundation of North Central Washington to provide more than $10,000 to help those who lost so much. Unfortunately, Wenatchee is again facing a difficult wildfire season.
The NWRCF is again raising money to help those who have lost their homes and been harmed by these fires. We reached our goal and are not matching any more donations.
Learn more about the NCW Fire Relief Fund at http://www.cfncw.org/fire/.